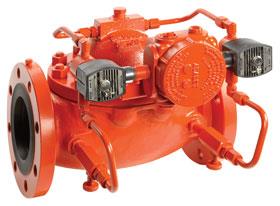 Flow meters and Valves should be calibrated on a basis appropriate to the conditions of their operating environment. Many types are sensitive to the viscosity of the operating fluid, some deliver unusual outputs, others have control mechanisms built into their outputs or displays.
We offer a fast, cost effective flow meter calibration, servicing and maintenance service, fully detailed, traceable and accredited to internationally recognized standards and compliant with quality assurance standards. In addition we are able to repair many types of flow meter regardless of manufacturer.
We are specialized in commissioning, services and maintenance for equipment as below:
FMC Flow Measurement Equipment
ISOIL Flow Measurement Equipment
Additive Injector System
Grounding and Overfill System
Following service or calibration, users will be reminded in advance of the requirement for re-calibration and scheduled maintenance at intervals, which will be appropriate to the type of flow meter, and the requirements of users own quality system.
A record of users flow meters performance is maintained and scheduled maintenance record for each users is well kept and monitored closely, which can be a sign of flow meter deterioration, and may serve as an advance warning of potential failures. We are also able to offer precise flow calibration and record keeping systems.